I am really loving this easy and affordable way to glam up your shoes!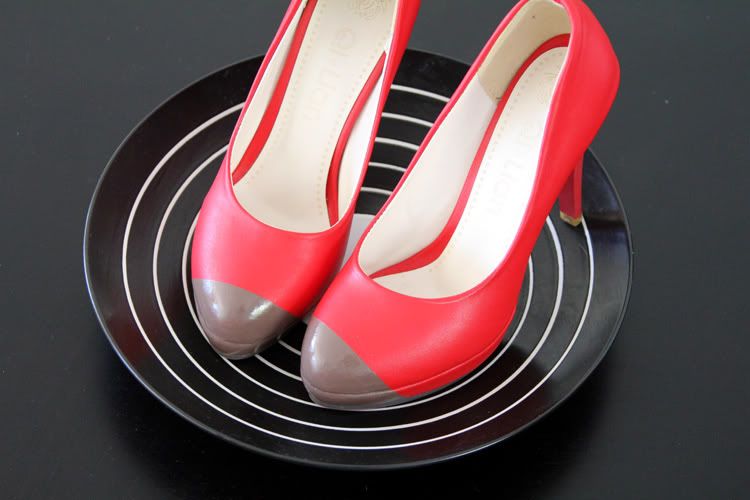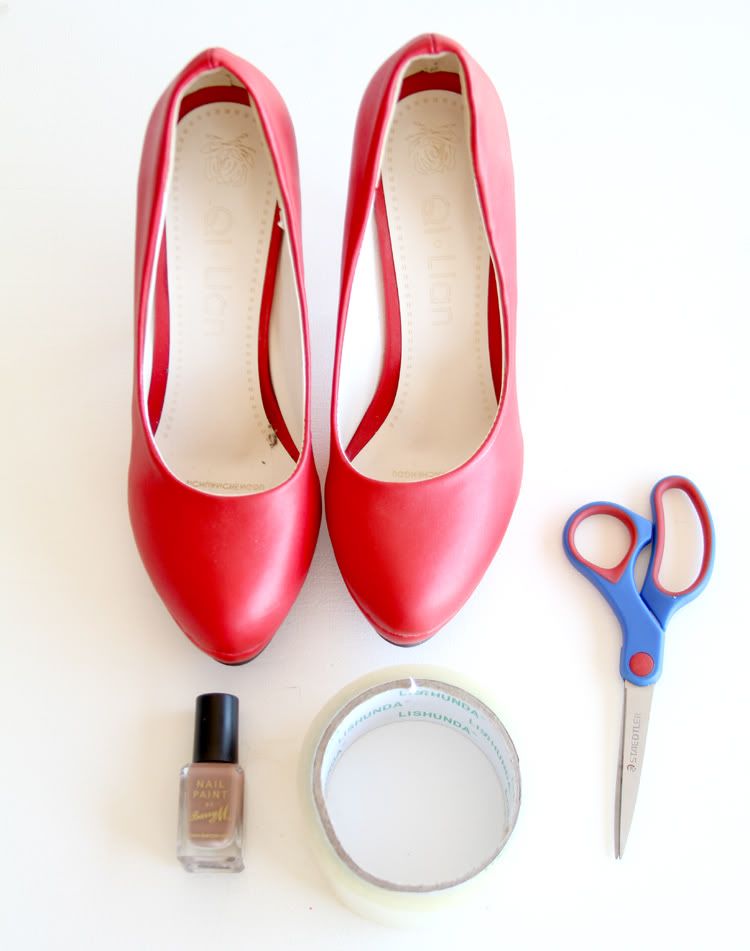 What you will need:
Closed toe heeled pumps or boots (basically any style that has a closed front bit)
Nail polish of your choice
Scissors
Cello tape or masking tape
How to do it:
Cut two pieces of cello tape and stick it on the front of your shoes as far as you want the tip to be. (try and get it even and the same on both sides, measure it if you are not sure)
Start painting with the polish in an even layer on both shoes and let it dry.
When it is dry (it took about 5 min on my shoes) give it another coat
If it looks opaque (this has to do with the consistency of the nail polish you are using) then wait until its dry and carefully start peeling off the cello tape.
Check if there are any bits that need to be filled in and do it with a really small brush or toothpick (mine were perfect so no need)
Strut your stuff in your new fab shoes!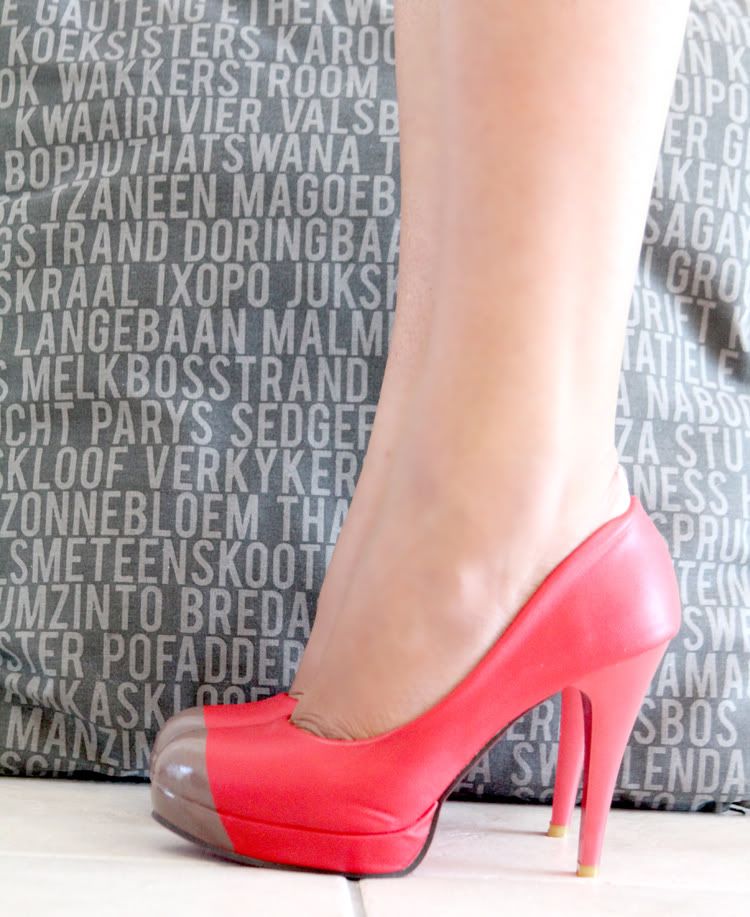 Some other examples
The same process can also be used to get these looks, just tape off the desired areas and paint :)